Thank you to everyone who has performed with us over the years, and helped us reach our 10th Anniversary!

We are thrilled to announce the following performers and choreographers who will be taking the stage this year at our 16th Dancescape production.
CLICK HERE FOR PERFORMANCE VIDEO
This year's Dancescape show was hosted by
KARLA MOSLEY and BENJAMIN  ALLEN.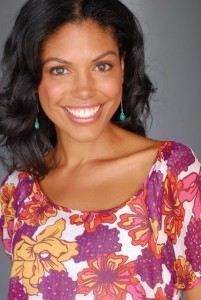 An NYU Grad, Karla Mosley can currently be seen on The Bold and The Beautiful (CBS) & Hart of Dixie (CW). Other favorite roles include: Film/TV: Burn After Reading (Coen Bros.), Hi-5 (TLC, Emmy Nominated), Men In Black 3 (Dir. Barry Sonnenfeld), Guiding Light (CBS, final cast), Castle (ABC), Gossip Girl (CW), Law and Order (NBC). Theater: (NY) Expatriate (Culture Project), Travlin' (NYMF), Max and Ruby (Lucille Lortel), Young Sistas (Vital Theater Company); (Regional) Sophisticated Ladies with Maurice Hines (Arena Stage), Dreamgirls with Jennifer Holliday (TUTS/The MUNY).  Jazz concerts: 'Doc' Cheatham, Dakota Staton.  Karla's on the Disney Animal Kingdom cast recording of Finding Nemo by Bobby and Kristen Lopez. She's a singer/songwriter and the co-creator of two web series WedLocked & Room 8 (CBS.com).
BENJAMIN ALLEN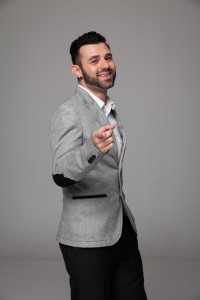 Benjamin Allen is an industry insider with over 10 years in the business.  His vibrant personality and fresh originality brings a unique style that has inspired people throughout the world. As a dancer, he has performed on TV in the Kid's Choice, People's Choice andAmerican Music Awards as well as on Scrubs and in national commercials for xbox,Subway and Miller Lite. As a choreographer he has worked with Will.I.Am and Drew Barrymore, and developed routines for Vh-1, Oxygen and several NBC projects.
Ben has found a true passion for teaching which has taken him to countries like Japan, Australia and Canada and connects him with thousands of amazing students. Locally he teaches at The Edge Performing Arts Center as well as runs a dance fitness movement he created called GROOV3™.  The movement has caught the attention of ELLEN, Extra,ABC7 and fitperez.com. You can also catch him weekly hosting "The Dish" on danceplug.com. Ben's charisma and dedication to his craft is what will keep him at the top of his game for years to come.
PERFORMERS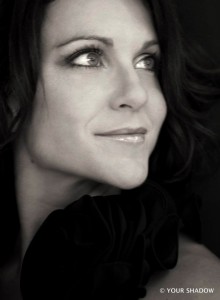 A native of Seattle, Alex now calls Los Angeles her home, where she is the Director of her new theatrical dance company Escape Artists, a Performance Collective. Escape Artists just premiered "Anonymous" in Nov 2013, the first of  many immersive theatrical dance shows to come! Alex has also choreographed live shows for clients like Nike, Audi, Genentech, Thunderhead.com, and Tarbell Realtors, to name a few.  She contributed her choreography to the opening number of America's Got Talent (NBC) under the direction of Ray Leeper, in summer of 2013. She also had the honor of presenting a piece of her work at The 2013 Industry Voice Awards and last season, she coached Karina Smirnoff and Apolo Anton Ohno with their Jazz routine, for Dancing With The Stars. Alex continues to gain recognition as an artistic force in our community. In 2012 she was a Capezio A.C.E. Awards Finalist for her multi-media choreography "Remembering Back", as well as a nominee for a 2011 World Dance Award for its premiere. She worked alongside Stacey Tookey & Kathryn McCormick, choreographing the music video to Vienne's "She Breaks" in efforts to stop human trafficking.
Alex is currently a master teacher for Velocity Dance Convention, and along with their esteemed faculty, she travels all over the country to sharing her passions. When she is not on the road, you can find her teaching her open company classes weekly at Liv'Art Dance Studio, as well as teaching at the Edge Performing Arts Center. In 2011 Alex co-founded The Feedback Experience, a dance class taught to 100% live music, which she continues to teach today. Alex has performed and directed on three international tours with the Young Americans, as well as taught for their collegiate Dance Department, and currently is on guest teaches at AMDA in Hollywood. Other performance credits include Wipeout (ABC), Nike, Toyota, Tarbell Realty, Cabi Clothing & Thunderhead.com.
Alex Little is represented by Go 2 Talent Agency, in Los Angeles.
ALEXA PALMINTERI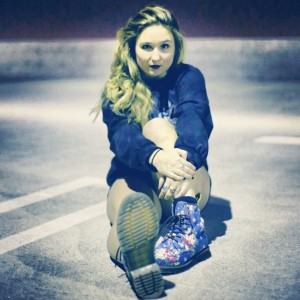 Alexa was born and raised in Northern New Jersey.  She moved to SOCAL in the middle of 10th grade and attended the Orange County High School of the Arts.  At OCHSA she trained in the commercial dance conservatory, for the rest of her high school career.  In NJ Alexa trained at a top competition studio as well as Broadway Dance Center and STEPS NYC.  Alexa has traveled as an assistant and company member for Tremaine Dance Conventions for the past 7+ years.  Over the years, Alexa has had the privilege of working and training with many of today's top choreographers such as Liz Imperio, Erica Sobol, Dee Caspary, Robert Prescott Lee, and Jason Myhre.  Alexa is a member of the newly formed Marrow Dance Company, co-directed by Nicole Hogg and Jason Gorman. With Marrow, she has had the opportunity to perform at the Industry Voice Awards and also held the lead role in their debut show Ghosts.  Alexa also had the privilege of being the assistant choreographer to Jason Myhre at the 2013 Primetime Emmy's Governors Ball.  She also is continuing her second year with MashUp Contemporary Dance Company, co-directed by Victoria Brown and Sarah Rodenhouse.  Alexa teaches at multiple studios in Southern California one specifically being, Elevation Studios in Signal Hill run by Robert and Alex Prescott Lee.  Alexa is excited to be presenting her work at Dancescape this year and looks forward to similar opportunities in the future

ANDREW WINGHART
Andrew Winghart is a choreographer originally from Elm Grove, Wisconsin.  He moved to Los Angeles after high school to attend the University of Southern California on a full tuition academic scholarship, from which he will graduate in May of 2014 with a joint degree in Business Administration and Cinematic Arts.  Even while working on his studies, Andrew still made a name for himself as a choreographer in the Los Angeles arts scene.  His work is loud and straightforward, described once by The Industry Voice Newsletter as "monumental, genius, technical, ridiculous, prodigious, gigantic, etc."  Andrew is a two time Capezio ACE Awards finalist, has worked on So You Think You Can Dance, and recently choreographed music videos for Jeremih and new artists with Kanye West's G.O.O.D. Music.  His clear and dynamic viewpoint continues to solidify his position as an up-and-comer in the dance industry.  You can also currently find him on tour with the renowned JUMP Dance Convention.
BLACK LIGHT SOCIETY 
BLAK N BLUE DANCE PROJECT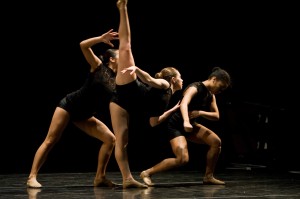 COLABO Youth Dance Collective is a fresh new project from dance educator and choreographer Francisco Gella. Affiliated with NUEVO School of Contemporary Dance Chino, CA, COLABO dancers are high school and college-age young adults selected from among the top-trained pre-professional talent throughout Southern California. The repertory of created works represents diverse choreographers from across the United States. The Collective is the place where excellence in dance education and opportunity for anyone who wants to learn, become one shared ideal.
In only its first full year, COLABO has performed to rave reviews. The Collective debuted as the only youth company alongside professionals at Celebrate Dance 2013 in Glendale's historic Alex Theatre. Its premiere of artistic director Francisco Gella's acclaimed work 'Concentric Harmonies' has since launched a flurry of performances. This past November, 'Concentric Harmonies' was selected to be performed at the Palm Desert Choreography Festival where Gella and the Collective took top honors in the Division II Preprofessional Division. In December, COLABO produced its first-ever concert of newly commissioned work at the University of California, Irvine's Winifred Smith Hall. And in 2014, performances have included the Orange County SoCal Dance Invitational and the Pasadena Dance Festival. On June 20, the youth performers will take the stage at The Ford Theatre as part of the SoCal Dance Invitational Los Angeles, where once again they will be the only pre-professional performers. And in August the dancers will travel to Park City, Utah for the Dancing Under The Stars outdoor festival.
COLABO is for our youth – to inspire, to motivate, to create, to impact. As an emerging community of passionate young dancers from Southern California communities, the collective provides a creative platform to perform, to learn new styles, and to develop personal voice. As these aspiring young artists are preparing for their own future, they are also influencing the future of dance, and just as importantly, the world itself as citizens of the global community.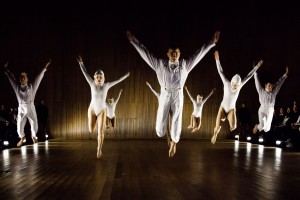 One of the most sought after dancer / teacher / choreographers in the country, Dana has performed and taught dance both nationally and internationally. She trained extensively in ballet and modern with the Seiskaya Ballet Academy and later on a full scholarship to the Ailey School. At the same time she also studied hip hop, pointe, jazz, tap and African. When only a select few were chosen, Dana was honored to perform with the Ailey Company in Memoria. Dana joined Rhapsody The Company in 2001. She has toured and performed with top artists including Beyoncé, Janet Jackson, Rihanna, Kelis, New Kids on the Block, Fantasia and the Latin sensation Thalia and others. Most recently Dana worked with Beyoncé for her "I Am….2009 Tour" as Assistant Choreographer, personally training and preparing Beyoncé for this tour. Dana has worked with top choreographers including Frank Gaston, Rhapsody, Brian Friedman, Gil Duldalao, Tony Michaels, Rosaro and others.

DEBBIE ALLEN DANCE ACADEMY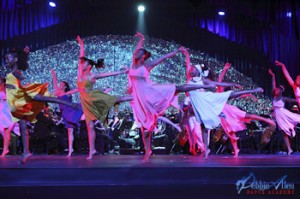 The Debbie Allen Dance Academy (DADA) is a non-profit organization committed to expanding the reach of dance and theater arts for young people in the greater Los Angeles area, and the world, enriching, inspiring and transforming their lives.
The principles of DADA are simple and clear.  Arts education empowers and defines self-esteem, discipline, creativity and self-confidence. This refers to character education, a by-product of training in the arts. These principles will become a part of each student whether they pursue a professional career or not.  This is for LIFE.
Tickets to the upcoming "Brothers of the Knight"  — a hip, rejuvenated adaptation of the classic Brother's Grimm tale, The Twelve Dancing Princesses — can be purchased here. 
Originally raised in Albuquerque, New Mexico, Faye's first passion was dance. At age 15, she moved to New York City to study at the Jacqueline Kennedy Onassis School at American Ballet Theatre as a full scholarship student. While she was 16, she was invited to join the American Ballet Theatre Studio Company (now ABT II).  As a professional dancer, she was invited to be a guest artist at the Nutmeg Conservatory in Connecticut and at Holland Dance Festival in the Hague, Holland.  Currently, she is the Program Director and Ballet Mistress at Los Angeles Arts Collective in Westchester, where she is a founding member.
FRANCISCO GELLA
Artistic Director, COLABO Youth Dance Collective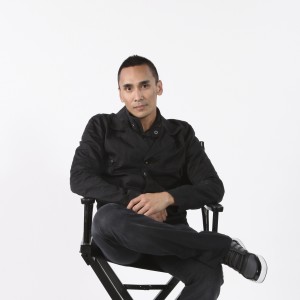 Francisco Gella's career as a professional ballet and modern dancer, choreographer, artistic director and dance educator spans more than 20 years.  His award-winning innovative choreography, and effective inspirational teaching methods are sought after by schools and companies across North America and around the globe. Francisco is the founding artistic director of NUEVO School of Contemporary Dance and Colabo Youth Dance Collective. He also serves as ballet director for the 24 Seven Dance Convention.  Born in Bacolod City, Philippines, Mr. Gella received his BA in Dance from the University of Washington and now resides in Los Angeles, C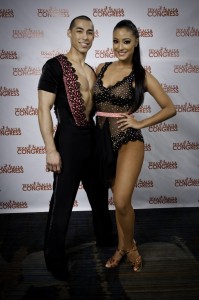 Junior and Emily are a brother and sister team originally from San Francisco and now living in Los Angeles, California. Junior and Emily have performed, taught, and competed all over the world. They are one of the hottest Pro-couples on the International circuit bringing them to be one of the best in the world. Their electrifying routines blow the roof off of Congresses, Festivals, and corporate shows around the world. They are 8-time National and International Salsa Dance Champions and are the youngest solo internationally traveling couple. They have guest appeared on  'Dancing With The Stars' in Italy and have also done promotions for 'Dancing With The Stars' in the US. They were on the hit TV show "America's Got Talent" being one of the first dance couples to bring salsa to Prime Time TV. They were also assistant choreographers on the hit TV show ' So You Think You Can Dance'.
KATHERINE LEIST / HART DANCE TEAM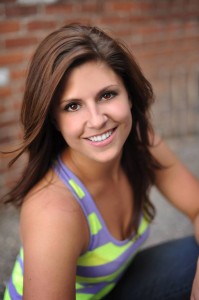 Katherine Leist, originally from Worcester, MA, is a classically trained dancer with a BA in Dance from Hofstra University. Her career began in New York City and is now continuing in LA with credits in television, commercials, and industrials for Zumba, Nike, Audi, Apple, WIPEOUT, 20/20, Lifetime Television Network, Disney, NuSkin, Rite Aid, Paul Mitchell and Lucille Roberts. Katherine has performed at the world-renowned Madison Square Garden as a dancer for a season of the New York Titans Professional Indoor Lacrosse team. She can be seen dancing in the European artist Sofia Strati's "This Can't Be Love" music video. She also performed in Dee Caspery's The Nvitational,  The Capezio ACE Awards, Carnival Choreographer's Ball, Interweave Dance Theater, Revelations Dance & Aerial Company, Dancescape, Art4Life and Dance Excellence. Katherine is also a sought out master teacher and choreographer. She is the coach of the National Championship Award Winning Hart Dance Team as well as a faculty member of The Young Americans College of Performing Arts and Star Dance Academy. Katherine also travels to teach and choreograph for various studios and companies across the country. She is always looking to grow as a dancer and teacher, broaden her horizons and further her career with new opportunities that wait around every corner.
KID POWER / WEST COAST DANCE THEATRE
Kid Power / West Coast Dance Theatre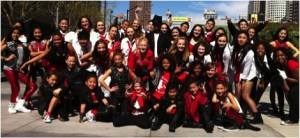 Founded  in 1993, Kid Power is a performance group of professionally trained children between the ages of 7-20, under the direction of artistic director, Norine B. Xavier. They are all expected to maintain an above average GPA.  They are given opportunities to train and perform by Ms. Xavier through her performing arts school, The West Coast Dance Theatre in Northridge.  Over the years, they have performed and worked with the following artists: Michael Jackson, Smokey Robinson, A.R. Rahman, The Rockettes, Ron Howard and Brian Grazer of Imagine Films, Sinbad, Randy Newman, Mohammad Ali,  to name a few. They have worked for the following organizations at major hotels, arenas and convention centers:  March of Dimes, Children's Burn Foundation, Pac 12 Men's Basketball Tournament, Dancescape L.A., Nike 3 on 3 Basketball Tournament, the Pulse Dance Convention as a featured guest; Make a Better World Foundation, and the American Medical Association. They have performed and toured through the U.S. and abroad including appearances at Disneyland, Disneyworld, Euro Disney and The Big Red Boat. They have represented the U.S. as young ambassadors in the Bahamas, England, France, Wales, Russia, Japan, Australia and China.
MATHER DANCE CO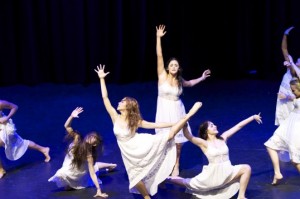 Mather Dance Company is comprised of some of the best dancers in the country! This elite collaboration of dancers have and continue to work with an impressive list of entertainment Icons in the music, television, and film industry today (i.e. Rhianna, Beyoncé, Usher, Mariah Carey, PDiddy, VMA performances, SYTYCD, America's Got Talent, Glee, etc.). These exceptionally gifted dancers bring to the table incomparable training in all disciplines of dance and share one common goal: To astound and inspire audiences every time they perform. Mather Dance Company's artistry is led and inspired by Shannon Mather whose contribution to dance has been described as compelling, innovative and ultimately magical. Shannon's choreographic vision and brilliance along with these extraordinary talented dancers that make up Mather Dance Company, will undoubtedly catapult dance to a whole new level. We are excited to showcase these superstars of dance!
MATT CADY AND RICKY PALOMINO DANCERS
MIGUEL ZARATE
NICOLE HOGG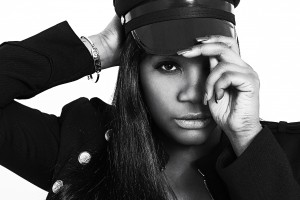 Rhapsody James began her career as a choreographer after receiving her BFA Purchase College (NY). Born in Brooklyn, her first job was at Sony Music as an Executive Assistant, which planted the seed for her foray into the commercial dance industry. James quickly became a lead choreographer for the NBA New Jersey Nets Dance Team and a principal dancer in the acclaimed, Put Your Hands Where My Eyes Can See music video by Busta Rhymes. Keeping up her flair for business and choreography, James parlayed those roles into appearances on the commercial dance world's leading stages: MTV's The Grind, VH-1 80's Dance Party, VH-1 Fashion Awards and Lip Service. James' accolades in the commercial world opened the door for her to begin teaching at Broadway Dance Center. Today, she continues to be one of the most popular hip-hop teachers and has stewarded relationships between the commercial and concert dance within the studio's walls. James is also a part of the esteemed faculty of Monsters of Hip Hop Dance Convention and teaches master classes throughout Los Angeles, Miami, Japan, London, Finland,Switzerland, Germany, and Australia.  Her credits include: Beyoncé, Madonna, Britney Spears, Mariah Carey, J.Lo, Diddy- Dirty Money, Kalenna, SEVYN, The Jonas Brothers, The Pussycat Dolls, The Spice Girls, Cassie, Jay Sean, Donnie Klang, Step Up 2: The Streets, Making The Band: Season 4, and commercials for the NY Lottery,Citron Car Company, and ESPN.  Not one to limit herself or the student's and dancer's she works with, James' has several programs she continues to pursue artistic inspirations under. She is: the Artistic Director/ Choreographer of R.E.D. – Rhapsody En Dance; Director/Creator of a multimedia cabaret show Siren Assassins; and the Artistic Director of her Commercial Dance Training Program called Motivating Excellence. All of these ventures allow James the creative outlet to continue pursuing her unique fusion of various dance styles with all disciplines of art, beyond performance.
SALEEMAH E. KNIGHT
Associate Artistic Director, COLABO Youth Dance Collective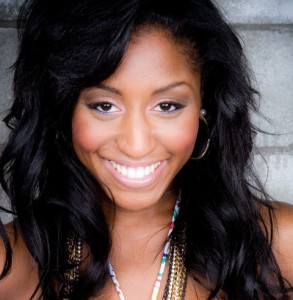 Saleemah E. Knight graduated Magna Cum Laude, with a Bachelor of Fine Arts Degree from the University of Arizona. She also holds a Master of Fine Arts Degree from the University of California, Irvine. Saleemah received her formalized concert dance training, in Ballet, Modern and Jazz Dance, from the renowned Gus Giordano Chicago, River North Chicago and Dayton Contemporary Dance Company. Saleemah's outstanding performance and choreography credits include, yet are not limited to: The Lion King Broadway Musical, Beyoncé, Chris Brown, Jamie Foxx, Jillian Michaels, Tyrese, Daddy Yankee, Wiz Khalifa and more. She currently teaches Jazz Dance technique on faculty at the University of California, Irvine, is the associate artistic director for Colabo Youth Dance Collective and teaches guest classes at Debbie Allen Dance Academy.
SOPHIA LUCIA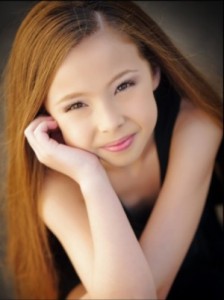 11 year old Dance Prodigy, Guinness World Record Holder, YouTube Sensation and Entrepreneur, Sophia Lucia loves to dance and strives each day to be the best she can be by pushing her ability to the limit.
Sophia started dancing at the young age of 2 years at San Diego Dance Centre in Poway, CA and is now, flourishing to be one of the most exciting and top talents in the industry. She trains 35 to 40 hours a week in Jazz, Contemporary, Tap and Ballet. Sophia's focus and determination is leading her to excel in many ways as in setting the New Official Guinness World Record of 55 Consecutive Pirouettes, spokes model & design her new line for California Kisses Dance Wear and several National Champion Dance Titles. At such a young age, she has been featured in numerous television shows such as 'Dancing with the Stars,' 'So You Think You Can Dance,' Disney's hit show 'Shake It Up, 'Dance Moms,' 'X-Factor' and 'America's Got Talent,' plus several talk shows like 'The Ellen Show,' 'The Ricki Lake Show, to name a few. She made her film debut in 2010 as child star icon, Shirley Temple in the Fox Legacy Movie "The Shirley Temple Story."
Sophia's ability to captivate an audience with her artistry is one of a kind. Her performances have catapulted her Internet stardom and taken her across the world to do what she loves most, dance.  The future is bright for this Dance Star!
SYNCOPATED LADIES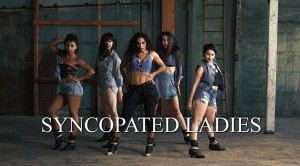 Chloé Arnold's Syncopated Ladies is the first Female Tap Dance Band. Their music video
BEYONCÉ TAP SALUTE
went viral in under 36 hours from the endorsement by Beyoncé herself, "They Killed It". With over 500,000 YouTube views, the ladies bring fierce femininity along with their passion for Tap Dancing. 
Chloé Arnold's Syncopated Ladies is a crew of world-renowned tap dancers that have appeared on TV
(SYTYCD, DANCING WITH THE STARS, GLEE, SWITCHED AT BIRTH, TIME WARP, PEPSI, COCA-COLA
and
TOYOTA NATIONAL COMMERCIALS)
Film (IDLEWILD, GI JOE, and MAKE YOUR MOVE 3D), and Stages in over 25 countries. This diverse, dynamic crew of fly ladies: Chloé Arnold, Melinda Sullivan, Sarah Reich, Maud Arnold, Anissa Lee, and Pamela Yasutake are on a Tap mission, ready to deliver rhythm and style to the world.Some of Chloé Arnold's Syncopated Ladies recent live performance credits include debuting their full-length concert,
WE ARE THE MUSIC
in Vancouver, Canada, BB Kings in New York City, and a star-studded gala hosted by Diddy and Debbie Allen.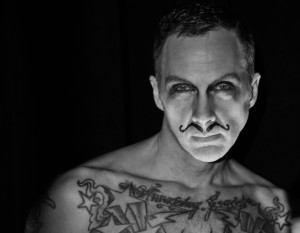 Terry Beeman is a renowned choreographer, director, dancer, and master teacher, whose name associates with artistry and passion to dancers coast-to-coast and worldwide. Terry's many talents open him up to knowledge that extends through not only dance, choreography, stunt and aerial work, acting and theater, but also narrating, directing and producing, music and film editing, and costume design. His resume keeps growing and growing throughout the years with new films, national commercials and theater productions. He can be seen in commercials for TARGET BACK TO SCHOOL, RADIO SHACK, GMC ENVOY, VISA with BeBe Neuwirth, PEPSI, AT&T WIRELESS, MILLER BEER, and DIET COKE with the pop star Paula Abdul. He was the head choreographer beside Ms. Debbie Allen for the NBC hit show FAME in the summer of 2003. His television award show credits include 4 ACADEMY AWARDS, 2 MTV AWARDS, THE GRAMMYS, THE EMMYS and THE AMERICAN MUSIC AWARDS. Film credits include "SHOW GIRLS," "BATMAN and ROBIN," "ERASER," starring Arnold Schwarzenegger, and the independent film "SLEDGE." Terry Beeman has had the opportunity to travel the world with some of the biggest names in the industry, Angel's Advocate Tour with the Legendary Mariah Carey, super star Paula Abdul, during her "UNDER MY SPELL" tour and Mega Pop Diva Whitney Houston in her"THE MOMENT OF TRUTH" tour. Terry's latest project, "MENTAL HEAD CIRCUS" at the King King in Hollywood is a sinister night of Vaudeville antics, twisted mayhem and aerial hoopla blended together with contemporary movement and classic shenanigans. Tickets for the May 18 performance of "MENTAL HEAD CIRCUS" can be purchased here. Also showing "THE SUPER SEXY SHOW" starring his Hollywood Pin Up Girls in a dinner theater Cabaret Burlesque Show setting. Terry Beeman Dance Company is his more visually stimulating, soul enlightening, emotionally charged and heart touching Contemporary Dance Ensemble. "ATMOSPHERE I" and "II", "BOUND", "PICCOLO CONCERTO" and "THE CLOSING" concerts have earned incredible reviews from The LA Times Dance critic Louis Segal, and independent critic Victoria Looseleaf.
VALEREE AND JASON YOUNG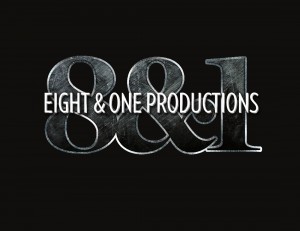 Valeree and Jason Young met while dancing on Madonna's Sticky & Sweet world tour in 2008 and have been dancing and choreographing together for the past 7 years. Married in August of 2013, Valeree and Jason have worked together on projects with top artists including Madonna, Nikki Minaj, Ricky Martin, M.I.A. & Cee Lo. Jason Young, a Las Vegas native began his professional career at the age of 15, and by 22 had danced on two Broadway shows "Black & Blue" and "Bring in the Noise, Bring in the Funk".  He continued on to Los Angeles, where he danced on 7 world tours and worked with top artists like Britney Spears, Kiley Minogue, Mariah Carey and Carrie Underwood. Valeree Young, maiden name Valeree Pohl, from Albuquerque, NM, began her training as a gymnast for 14 years, and has been dancing in Los Angeles for the past 10 years. She has also had the opportunity to work for countless artists like Usher, Chris Brown and Jennifer Lopez. Together Valeree and Jason have recently created Eight & One Productions, a company that offers expertise in choreography, dance and movement coaching for film, television and stage.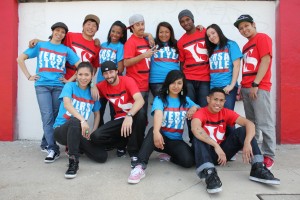 Versa Style is a dance ensemble that consists of young, committed and conscientious artists representing the diversity and beautiful complexity of Los Angeles. We create highly energetic work that fuses dances that are culturally significant to our community. These forms include Hip-Hop styles such as 90s Hip-Hop, House, Popping, Locking, Whacking and Boogaloo, and Afro- Latin styles such as Salsa, Merengue, Cumbia and Afro-Cuban to name a few. As a reaction to the widespread media misrepresentation of these dance forms, Versa-Style specifically aims to perform for the youth of Los Angeles to instill the roots, history, and social and political issues surrounding the art of our generation. Hip-Hop breaks color lines by creating a forum where people come together for a common passion rather than grouping themselves by race or socio-economic backgrounds. Versa-Style demonstrates freedom of expression, freedom of individuality, hard work, self-discipline and dedication to the form.