This year's Dancescape Night is all new: we've changed the venue, added live performances, and have a whole new crop of amazing prizes to give away!
PINK TACO is located in the Westfield Shopping Plaza in Century City on the second floor.
Join us on the patio for:
Margarita & Sangria Specials

with a portion of each going to the cause

Video Clips

of past performances
Live performances


 by

The Velvet Nation

Gabriela Charter School Faculty

The Charlene Rose Dance Company



And then, of course, there are the raffle prizes. . .
One lucky winner will walk away withTWO TICKETS to the

So You Think You Can Dance
2011 Tour

*

And we've also got all these incredible goodies:
(Click for details)
3 Month Memberships to Equinox,
Santa Monica
One night stay at The Wilshire Hotel

1 Month Unlimited Membership to Focus Fish Aerial Arts
(valued at $350)
Headshot Session from Garrett Kline Photography

Gift Certificates for Byu-Ti Salon,
Santa Monica
$100 Gift Certficate to Bao Dim Sum House

Gift Certificates to Trapeze School New York ,
Santa Monica
Clothing from The Artists Association

$50 Gift Certificate to The Cheesecake Factory
5 Class Pass to Vergari Dance Center

Fox Studios Merchandise & DVDs
Tickets to Pacific Park,
Santa Monica
Bare Escentuals Beauty Gift Basket
(valued at $95)
Jessica Matrasko Jewelry
(valued at $95)
5 Class Pass to Moore Dancing
(Valued at $110)
5 Class Pass to GROOV3
Print by Denise Leitner Photography 
2 30 Minute Personal Training Sessions
with Brittany Trahan at The Pretenders Studio 
One pair of Palermo Collezioni Shoes

MORE PRIZES ADDED WEEKLY –
CHECK BACK FOR UPDATES! 
    *These tickets will be part of a separate, ongoing raffle with the winner drawn at Dancescape Night.
As of August 2011, our parent company, Cheshire Moon Inc., is a officially a 501c3 non-profit organization.  This was a huge step in our goals to create even more performance and educational opportunities for up and coming dancers and dance professionals, as well as to fund a greater amount f art and music programs in Los Angeles public schools.
Dancescape Night is an opportunity for us to reach out to the community, showcase the amazing people we work with, and raise funds for the production of future Dancescape performances and grants.
Tuesday, November 2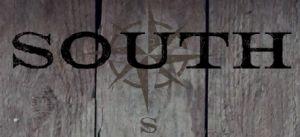 Want to know what DANCESCAPE is all about?  Join us for a night of performances, prizes, dining and dancing that will support art & music programs in our schools.


Our dancers will be guest bartending
from 7 – 10 pm.
Feel free to bring your toughest drink orders to keep them "on their toes"!


We'll also have some fabulous prizes for both our raffle and silent auction, including:
Gift Cards to Byu-ti Salon
Membership to Equinox Fitness (valued at $725)
Jessica Matrasko Jewelry
Artwork by Amy Smith
"Sex and the City" – THE FULL SEASON –  Boxed Set (valued at $200)
"The Sopranos" THE FULL SEASON –  Boxed Set (valued at $400)
WB Blu-Ray Movie Basket
4 VIP Tickets to iO West Theater
Dinner for 4 at The Counter
5 Class Card for The Pretenders Studio
$100 Gift Certificate to MNR Dance Factory Store
TRX Training Sessions at Studio U
Gift Certificate to Aqua Lounge
And many more – click on the links above for details, and
check back for updates!
(We're picking one lucky winner from the guest list)

South is located at 3003 Wilshire Blvd.  21+ unless accompanied by a parent or guardian.